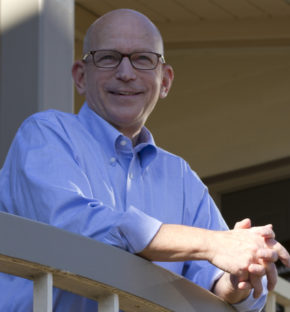 Bob Jeffries is a very experienced lawyer with more than 25 years in active practice.  He takes a down-to-earth and practical approach to meeting his client's needs.  He explains the law and legal procedures in plain English.  He has appeared on the WHRO talk show "Hearsay" and has been a guest blogger on theHuffington Post.
He is a graduate of Dickinson College and the Georgetown University Law Center, where he was an editor of the Georgetown Law Journal.  During law school and following his graduation, he spent five years representing criminal defendants in Washington, DC.  He then spent ten years in Los Angeles representing individuals and corporate clients in a variety of business litigation matters.
Since 1998 Mr. Jeffries has devoted his practice to Virginia family law.  Because of his prior business litigation experience, he is very skilled in helping clients deal with the financial issues that come up in divorce.  From quickly assessing the economics of a case to preparing financial exhibits for use at trial, his prior business litigation experience gives his clients a key advantage.
Because so many of the firm's clients are not Virginia residents, Mr. Jeffries has extensive experience with interstate child custody cases and the Uniform Child Custody Jurisdiction and Enforcement Act. This experience has enabled him, in appropriate cases, to stop a child custody case from going forward in Virginia and require it to be litigated in the client's home state.  In other situations, he has been successful in keeping a child custody case in Virginia where it was to his client's advantage.
Mr. Jeffries has represented many clients in child custody trials.   From helping clients deal with guardians ad litem to preparing video and photographic evidence, his decades of experience in the courtroom enable him to make the strongest possible case for his clients.
Mr. Jeffries is a highly skilled legal writer and very at home making arguments in the Virginia Court of Appeals and the Virginia Supreme Court.
He has always emphasized respect for his clients and delivering maximum value for them.   His many years of experience enable him to devise cost-effective strategies for achieving his client's goals.
He is very accessible to his clients.  He responds to phone calls and emails promptly.  Because he has many clients serving all over the world, he is used to taking calls outside of the usual working hours.   He regularly confers with deployed clients via Skype and readily shares his cell phone number with clients who need to reach him when his office is closed.
Mr. Jeffries is admitted to practice in Virginia, California, New York, and the District of Columbia.   He speaks Spanish and Russian fluently.